Disney Infinity 3.0 just released for AppleTV.
Plays great with an MFi Game Controller, the game itself is FREE download do a "search" on your AppleTV Appstore or select it from the "Featured" tab.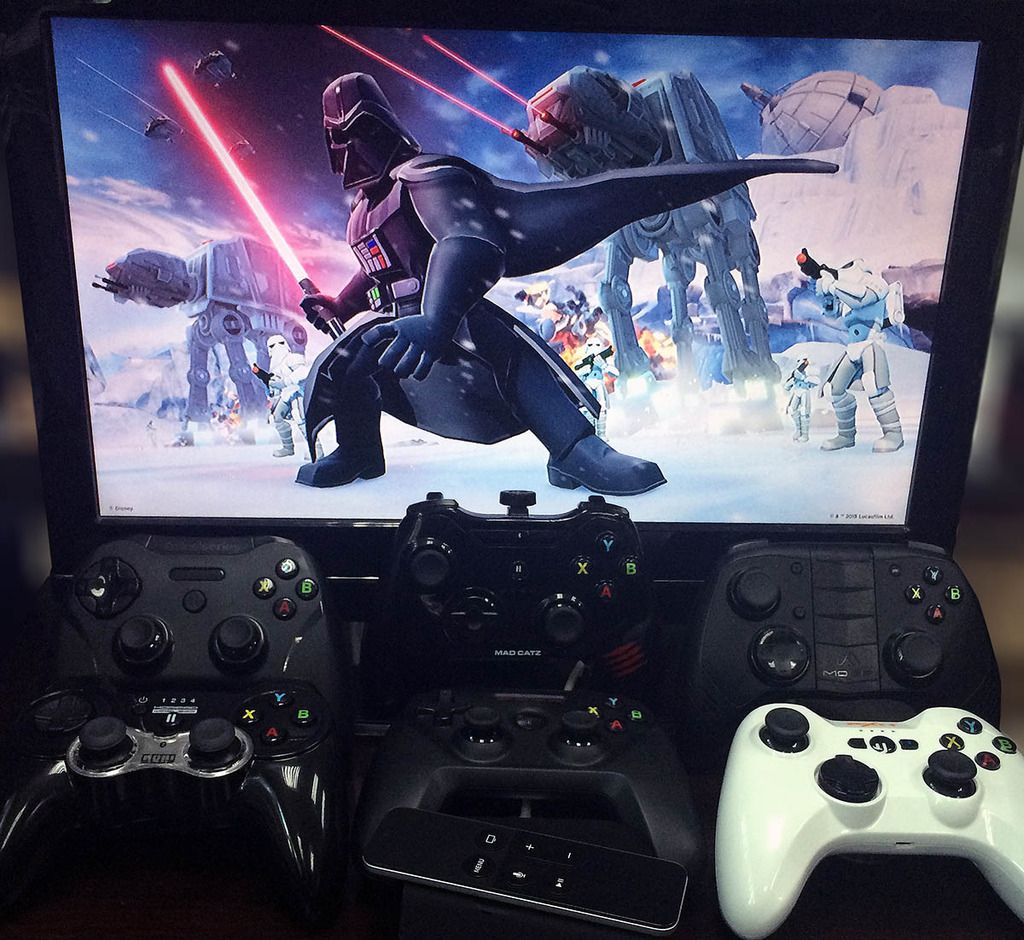 Starterpack with bundled Steelseries Nimbus Game Controller available on Apple Stores.
Price $99.99, Click Here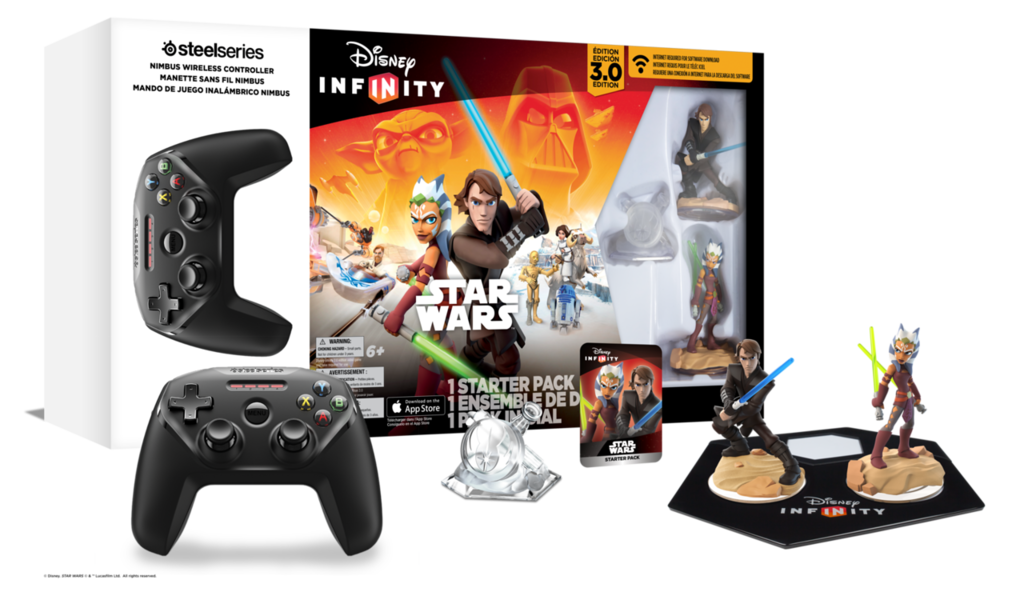 Additional Figures can be purchased on Amazon below.
Disney Infinity 3.0 StarWars Figures on Amazon Click Here
Or choose from a quick selection below.