Beat Sports is an Apple TV exclusive from game developer Harmonix, same guys who make Guitar Hero / Rock Band.
So you can bet your bottom dollar this game is all about keeping in time with a musical "Beat" of some sort.
Beat Sports is made up of small mini-games like Tennis,Golf & Volleyball.
.
It borrows heavily from Nintendo's Wii game "Wii Sports" infact to whole thing is a direct interpretation of the "Wii and Wii Sports" success
with the players using the New Motion controls of the AppleTV Remote to swing,swipe & tap in time with the rhythm.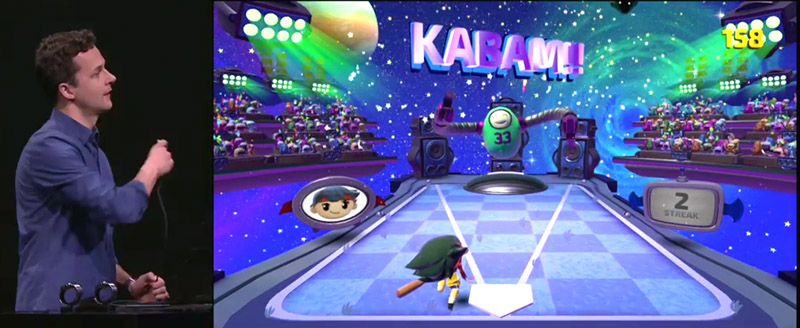 It is this "family time" success that Apple are trying to re-create with new AppleTV and Beat Sports game.
Eitherway Beat Sports is a refreshing addition to the way Apple are approaching TV Gaming.
Harmonix/Apple are promoting this game as "Family Fun" so simultaneous multiplayer is achieved by linking an additional 3 iPhones
or iPod Touch, to make a total of upto 4 players.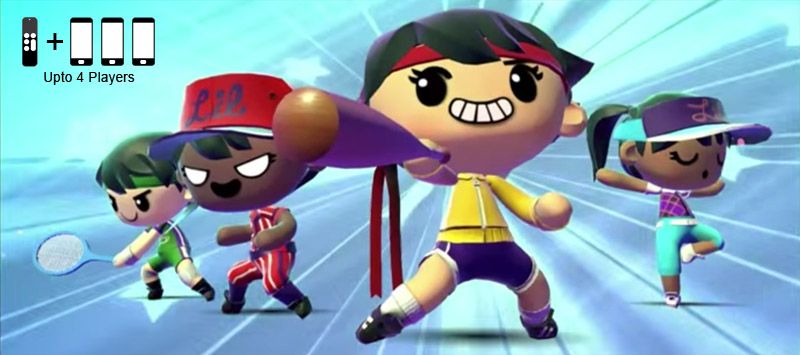 Beat Sports is due to release with The New AppleTV hardware sometime near the end of October 2015.
Unclear if this a free or premium game yet.
Links:
Official Beat Sports Website
Beat Sports Apple Event Demo